In celebration of my completion of my Goodreads challenge in which I set myself a goal of 40 books, I'll be discussing my favourite books of 2014 so far! (in no particular order)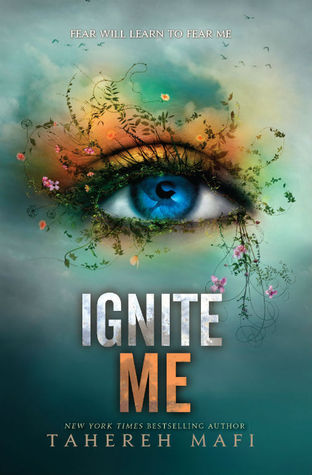 Ignite Me (#3 Shatter Me)
by Tahereh Mafi
Thoughts: I guess everyone has a soft spot for last books in series, especially when the characters get the ending they deserve. And that is exactly what happens in Ignite Me.
I won't get into specific details about the book since I don't want to spoil it for anyone who hasn't read the whole series but I will say that the entirety of this book, not just the ending is perfection.
Tahereh Mafi has one of the most unique yet beautiful writing styles I've ever read and it makes for the whole series to be such a pleasure to read.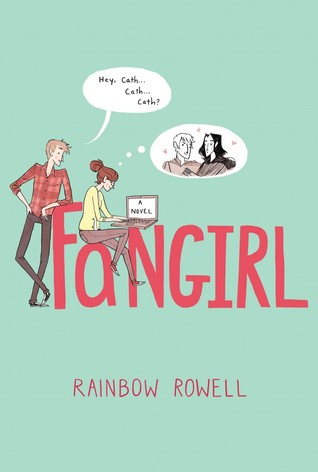 Fangirl
by Rainbow Rowell
Thoughts: This year, I've been trying to read more contemporary books and let me tell you, I have had absolutely no regrets so far. Every single one of the contemporary books I've picked up this year have been amazing but Fangirl is just …. I can't.
This book combines two awesome things: a main character that is an actual fangirl and a cute male interest that is actually a genuine guy. The overall story was just so cute and the title of this book doesn't just represent the fact that Cath is a fangirl but it also also represents the thing I was doing multiple times throughout the book: fangirling.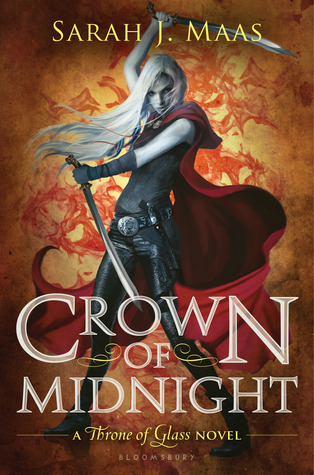 Crown of Midnight (#2 Throne of Glass)
by Sarah J. Maas
Thoughts: Having finished this last night, I'm still reeling from the epicness of this book. Seriously though. If I had to describe this whole series so far in one word, I would use: epic.
Sarah J. Maas has used her amazing (and still improving) writing skills to bestow upon us the most kickass heroine of all time. So no more annoying, helpless heroines *phew*
Not only is she awesome but all the characters in this book are so intricately built up and well, badass. The plot of this was great and your view on people and Adarlan is constantly changing, so you're just left reeling by the end of the book. Oh and talk about that ending!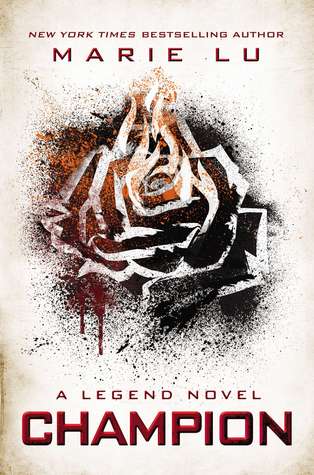 Champion (#3 Legend)
by Marie Lu
Thoughts: Champion is another last book in a series and a book that all people should read. The ending of this book is so well done since it has a perfect balance between an open and closed ending. If you've been suffering a little bit from the kinda awful endings of some books this year *cough* Requiem and Allegiant *cough*, this book will give you hope that not all YA dystopians are doomed for that kind of … injustice.
Also, this book (and the whole trilogy in fact) is super fast-paced and it really does run like a movie in your head. The whole story was action-packed and the characters stayed  true to their own values whilst developing realistically at the same time.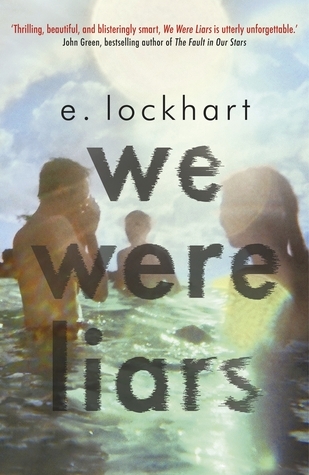 We Were Liars
by E. Lockhart
Thoughts: This is one of the most moving and powerful books I've ever read.
From the very start, you can just tell that this story isn't going to be your typical contemporary novel. Although I do admit, I spent over 5 minutes on the first 5 pages of this book since I couldn't wrap my head around all the new characters so I'm infinitely grateful to the family tree and map at the front of the book.
I love how everything was so intricately woven together and how the author used fairy tales and metaphors to describe the main character's feelings and description of situations. And of course, who can forget the moment when everything suddenly makes sense and you're just so mind blown and shocked.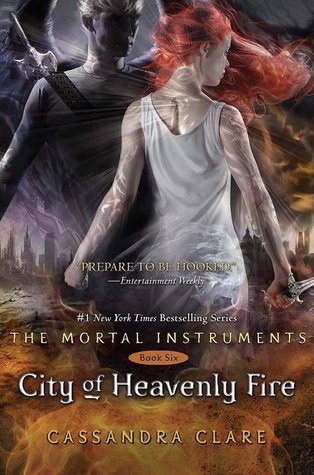 City of Heavenly Fire (#6 The Mortal Instruments)
by Cassandra Clare
Thoughts: No "Favourite books" list this year can be complete without this book.
But seriously. THIS BOOK.
I have been waiting ever since I finished City of Lost Souls for this darned book to come out and so when I first see the page count of this, I'm ecstatic. 725 pages of romance and Shadowhunter action? Score! But that also leaves 725 pages too many for a confirmed 6 deaths to occur and continual suffering as you wonder: Will Jace and Clary be together? Is my Magnus and Alec ship about to sink?
And in some parts, Cassandra Clare brings you uncomfortably close to these questions being answered in an unfavourable way. Whether or not she actually pushes you over the edge into the pit of constant sad feels and mourning is for you find out when you read the book.
Since this is the last book I have on my favourites list, I'll just break the text structure and finally write a little bit more on what I actually thought about this book.
I've always liked the fact that The Mortal Instruments series was not told from just one character's perspective and that really did play as an advantage in City of Heavenly Fire. Being such a big book, I don't think the story could've been as intricate and well-done if we had only read from Clary's perspective, for example. It was also really heart-warming to see Clary and Jace finally meeting Jem and Tessa (from the Infernal Devices trilogy).
Also, I loved Sebastian as a character. He was just so intriguing and I won't tell you what his fate is in this book but personally, I was not completely satisfied. You do see a chance for possible redemption for Sebastian and I really liked how Cassandra Clare crafted Sebastian in those scenes.
—-
So, those are my thoughts on my favourite books of 2014! I've added 'so far' in brackets since who knows, I may read an amazing book before 2015 rolls around the corner. And that is actually very likely since there are loads of sequels and series endings coming soon. I've actually made a video about them which you can watch here!